About Our Technology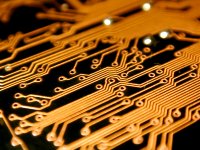 Enjoy one of today's
hottest technologies
-- right here, right now!
Business travelers and Corporate Travel Managers are requesting High-Speed Internet Access (HSIA) as a hotel amenity, and often make their decision on where to lodge based on this service. Wireless "hotspots" continue to pop up daily in airports, coffee shops, bookstores and other popular places frequently visited by business and leisure travelers.
GuestVelocity™, a product provided and supported by WorldSpice Technologies, proudly offers High-Speed Internet Access to hotels nationwide. This service allows hotel guests to quickly connect to the Internet, access email and instant messaging as well as their corporate Intranet or Virtual Private Network (VPN) up to 50 times faster than conventional dial-up connections. In a hotel equipped with the GuestVelocity™ wireless system, any guest with a wireless enabled laptop may roam freely throughout the hotel. This allows guests to connect from their suite, the lobby, meeting rooms, or common areas of the hotel. All they need is a laptop computer with either standard Wi-Fi (802.11b) wireless Ethernet capability or a standard hardwired Ethernet port.
This service is plug-and play and is compatible with all Wi-Fi (802.11b) wireless Ethernet cards or standard hardwired Ethernet ports. If a guest does not have a laptop with standard Wi-Fi (802.11b) wireless Ethernet capability, a wireless Ethernet bridge may be obtained from the hotel front desk. It's easy to use.
Most of the popular new laptop models manufactured by Dell, IBM, Sony, Toshiba, Gateway, Compaq, and others are now built with wireless (Wi-Fi) technology. All of this effort will combine to bring critical mass to the wireless market by year-end. It is predicted that by 2004 all new laptops will be built with this technology.
The GuestVelocity™ wireless Internet system provides 100% guest room, meeting rooms and common area coverage by placing Wi-Fi access points, or base stations, at strategic positions throughout the hotel, with minimum aesthetic impact. The access points are back-hauled to a central Internet feed usually located in the main Telco closet of the hotel. The Internet feed consists of a standard T-1 digital leased line connected to a Cisco router and a gateway access control server.
The Network is designed to be scalable and upgradeable so evolving technology does not make the installation obsolete. Also, each installation is backed by a 24/7 tech support desk for customer and hotel staff support. Network maintenance and repair is also provided at no charge during the term of the contract. See diagram of wireless coverage area.
The end result is a system that will provide an attractive, in-demand service to hotel guests, and differentiate an installed hotel from the local competition.
Hotels can choose to offer this amenity as a complimentary service, or they can charge each guest a minimal usage fee, increasing guest room occupancy and meeting room revenue streams.

High-speed Internet access in your hotel will add an important and valuable amenity for your guests.
Business travelers typically are early adopters of new technology, especially technologies that make life on the road more productive. High-speed Internet access is what's hot--right now.